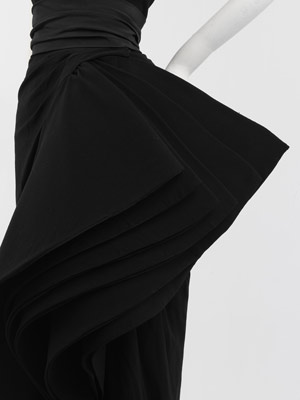 There is no arguing the dark elegance and beautiful simplicity of the little black dress- as little or extravagant as it may be. On its own or with well thought out accessories it is forever the statement piece of beauty.
It is the one thing that every girl in a room could wear and think nothing of it- as everyone wears their own quite differently. How you own your dress shows in how you carry yourself and how you dress it, hair and make up included.
Sure in the spring it becomes more of the little white dress in popularity, but sultriness and simple elegance of a black gown always attracts the eye, especially in the evenings of any season.
Strong and bold, no matter how simple it may be- don't ever let your favorite black dress be forgotten. Find or create an occasion of your own to wear it or make it special, even if it means treating yourself to a drink at a pretty bar or restaurant. Invite some friends, host a party, or create a new tradition.
You'll love preparing for it and love even more living in it.