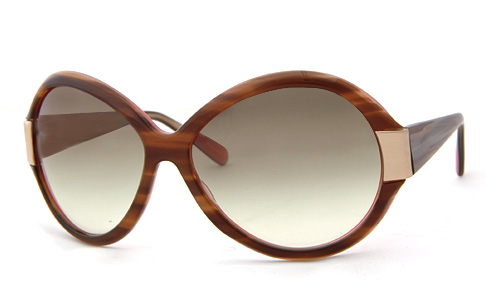 Oliver Peoples. The name alone comes with a statement and the design follows. Classic beauty with the wow gorgeous factor-talk about being noticed. Out of all my sunglasses my heroine in beige Oliver People's have that old Hollywood glamorous feel that cannot be ignored- I wear them more than any other pair and I have quite a few. They go with anything- from the most casual to the most formal- I love it.
Where to go from there? My next fun loving pair will be the Dior Sunglasses that have the pull out ear wrap around. They are beautiful with very distinct lines that appeal to me. They aren't for everyone- they can swallow your entire face. Proportions are key and must be kept in check, the face is no different.
With an oval face shape you are pretty safe with any style. Always try them on before purchasing. How they look on the shelf and how they look and most importantly feel on- can change drastically.
Have fun and have as many pairs as you like in as many shapes and colors as you like. Don't limit yourself.
Who says a little eye protection cannot be pretty? Not to mention make you feel pretty too- now that's gorgeous.